Today's employers have been getting more creative with how they're elevating the experience and benefits they offer employees. Along with fun holiday social events and weekly happy hours or discounts on transportation and cell phone bills, one of the ways companies have been adding value for their employees is through corporate meal programs.
Offering employees free breakfast, lunch and even dinner can be a huge differentiator as to whether or not they choose to join your company. And if you don't have an in-house kitchen/chef, planning meals can be a lot of work. Figuring out the corporate meal program you want to offer is an important task. Here are some ways you can do so:
Custom-fit corporate meal plans
Above & Beyond Catering has worked with companies throughout San Francisco to hand-craft a corporate meal program that fits within their company's guidelines and budgets. We have a different understanding of a corporate meal plan—meaning we don't apply a cookie-cutter approach by providing set, pre-packaged meals. Rather, we offer variety. Many of our corporate guests appreciate menus with fresh ingredients and options that meet various dietary preferences.
Start with breakfast and lunch two days a week. This will gauge employee excitement, and if it's working (we know it will!), you can increase as you see fit. We can help you create a corporate meal program that will work for your organization. We'll walk you through any questions you have about drop-off or full-service catering, determining the number of meals per week or rotating out new menus that fit within your budget.
Types of corporate meals 
Lunch meetings
A taco bar or burger bar is a very popular option at the moment. You could even include your own delicious Impossible Burger for employees with vegan and vegetarian diets. And we don't mean to brag, but our guacamole is the bomb. We've even had some employees say that they've skipped the local taco truck for our taco bar.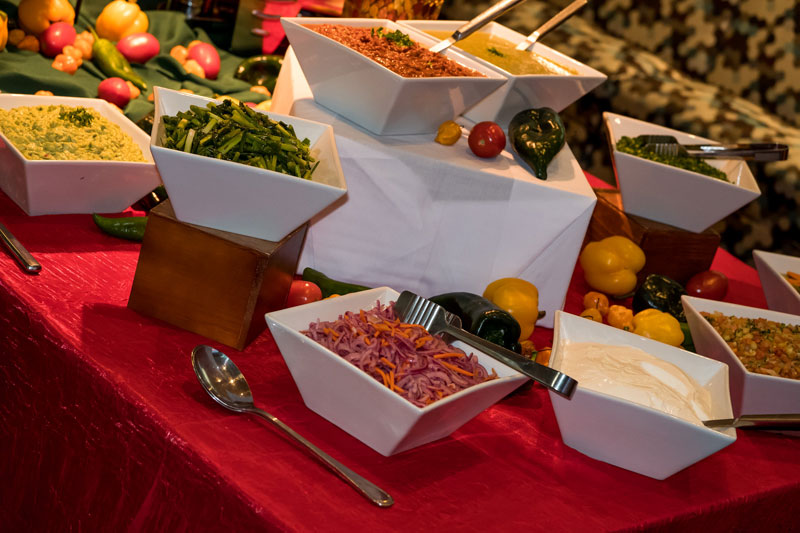 You can also choose something more traditional like a sandwich platter. Our gourmet sandwiches include the California caprese, Greek chicken wraps and bahn mi served alongside house made chips, garden salad and orzo salad.
Breakfast productivity
Don't forget about breakfast! We offer everything from breakfast sandwiches and burritos to-go to fruit skewers and yogurt. We can serve breakfast buffet-style or packaged and ready for employees to enjoy at their desks. A few favorites are our breakfast burritos and the A&B classic quiche with parmesan, crisp onions and bacon. Yum!
Receptions and cocktail hours
Celebrate the end of a successful week with beer, wine and even cocktails along with fun food stations or appetizers. Our creative team excels at crafting inventive options and providing a seamless flow for professional events.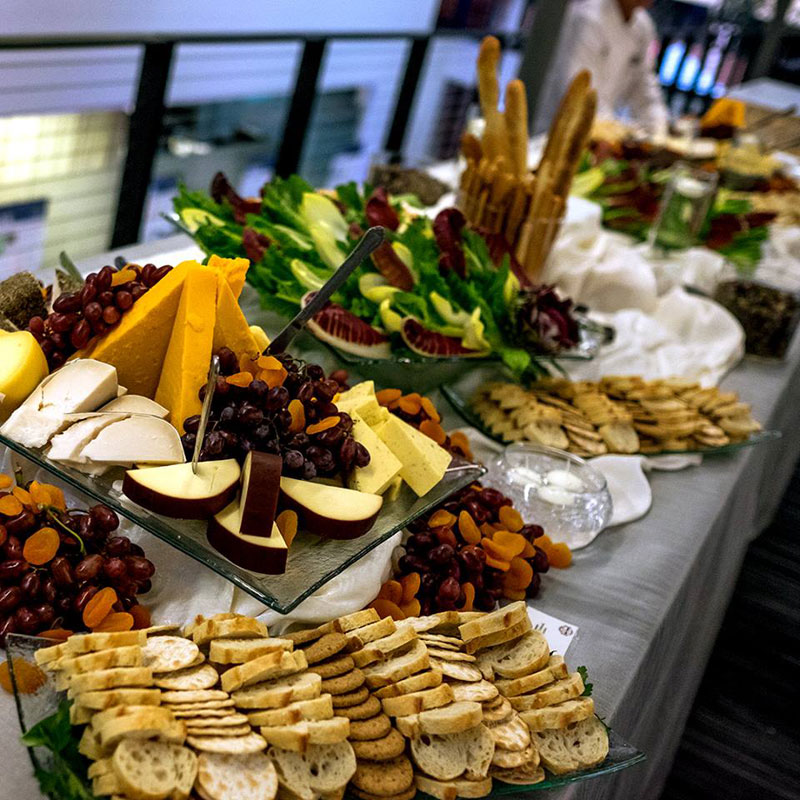 This is just the tip of the iceberg when it comes to corporate meal programs. We are passionate about providing the best solutions for you and your team every time. Our team will ensure that your employees feel taken care of and are provided meals that fuel their creativity and efficiency. Reach out today to see how we can work together to enhance your employee experience through creative cuisine.
More Articles You Might Like: