To some degree, we caterers are artists. We are creatives, and everything we do (from cooking to presentation) is the product of experimentation. So while continental breakfasts are traditional and delicious, it's nice to mix things up sometimes and toss in something unusual and unexpected to surprise our clients. We want to impress you through avant garde cooking because we know how much you enjoy that ingenuity at work.
Here are three unique corporate catering ideas for breakfast, lunch and after hours that illustrate that artistry at work.
Breakfast: A create-your-own crepe station.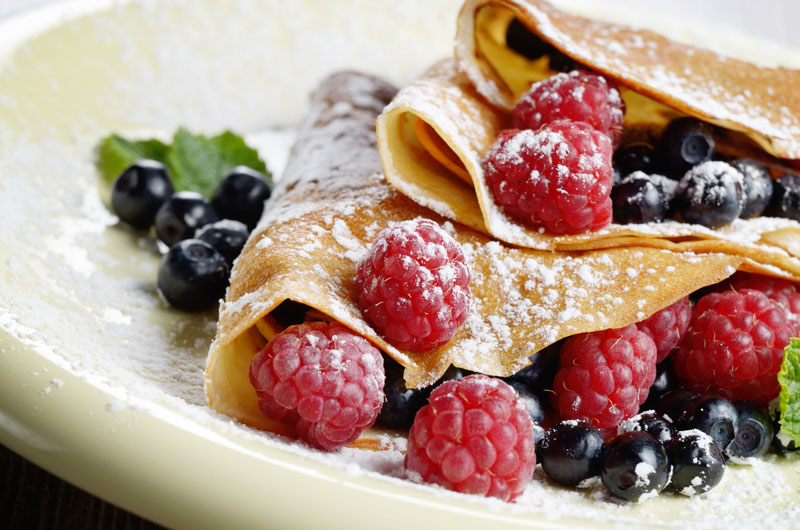 As breakfast foods go, crepes are one of the most versatile yet under-celebrated delicacies out there. They typically come in sweet (fruits, creams and syrups wrapped in cinnamon, nutmeg, brown sugar breads) or savory (meat and cheese combos rolled in breads of garlic, pepper, parsley and oregano) varieties. Crepes are a huge canvas for creativity, and our create-your-own crepe stations provide a convenient way for you to learn how to make never-before-seen savory and sweet crepes to fill and amaze.
Lunch: Mac and cheese with (fill in the blank).
Think back to when you were growing up. What was better than a hot, creamy bowl of mac and cheese? Answer: mac and cheese with extra fixings! As food items go, mac and cheese is one of those dishes that screams comfort food but also begs for innovation. Roasted pork belly, chunky chicken and bacon bits are just a few of the complementary ingredients that our chefs have added to this classic side dish. It has elevated our corporate catering menu into a new stratosphere among our clients.
After hours: Themed cocktail events that bring pop culture into the workplace.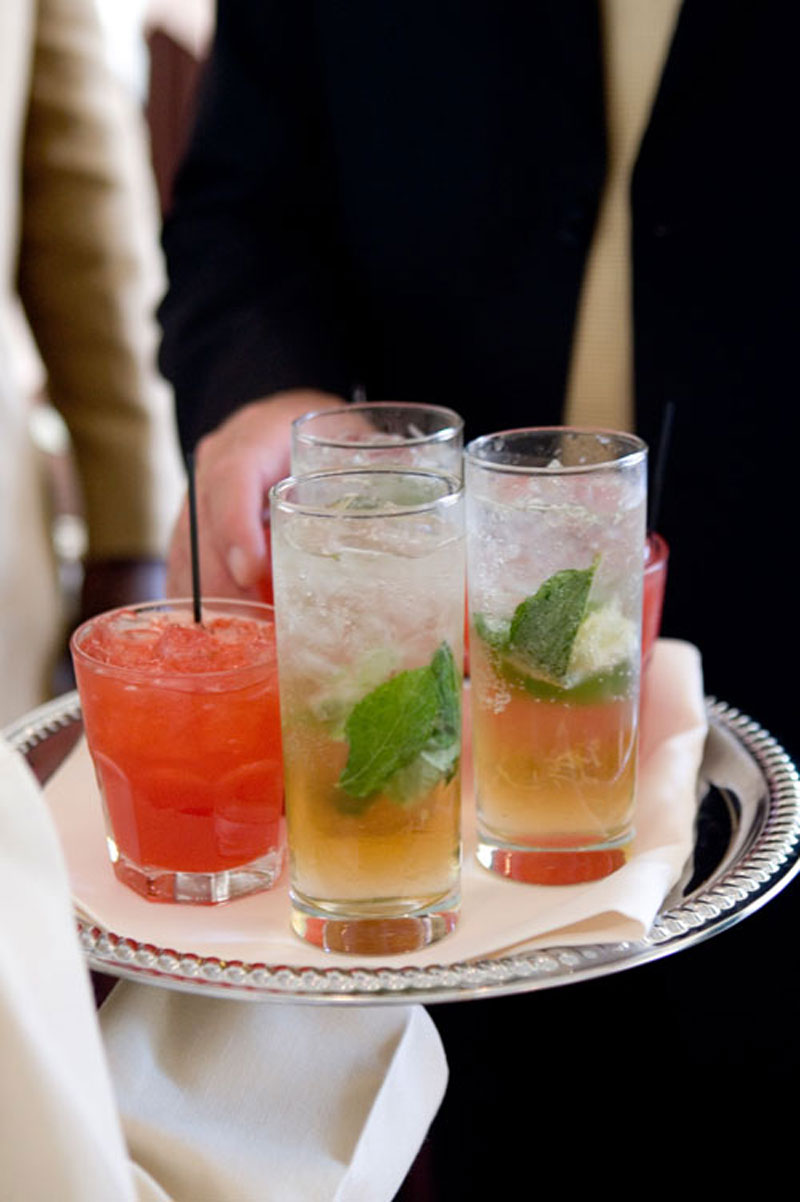 Many of our corporate clientele look at our catering services as a way to cultivate loyalty and a sense of pride in the organization. One of the ways we do that is by integrating their teams' pop culture interests and hobbies into their catering services in a thematic way. Do you work with a group of rebellious software-developing Star Wars fanatics? Let's plan a Star Wars-themed drop-off lunch with "Mos Eisley Cantina" drinks! Our creativity is amplified by our clients' engagement and willingness to collaborate with us. For our group, that is an exciting thought.
When you live in the Bay Area, it is apparent how strongly our local business community values a strong sense of imagination. We have remained at the cutting edge of the San Francisco Bay Area culinary scene by putting our imagination into practice. We love it, and our clients are deeply appreciative of the combined creativity, convenience and health consciousness of our corporate catering services. Contact us online or give us a call at 415.860.0798 and let's get creative.
More Articles You Might Like: