It's no secret that San Francisco is a foodie's haven. Anyone who has been able to keep up with the ever-changing tastes and cravings has certainly had to prove their culinary passion and prowess.
As one of San Francisco's leading full-service caterers, it really is an honor to be a part of this city's colorful food scene. We're always learning and exploring new ways to enhance our customers' experience. The food talk we've been hearing about is getting us amped up to take our menus to the next level. At the same time, we strive to keep any new trendy food items affordable for our customers.
Here are some of the trends we're already seeing and working with in 2019:
Providing an "experience"
Instagrammable experiences with food have been a well-known trend ever since the social media platform took off in 2010. Close to 95 million photos are uploaded every day, and a good number of them feature food.
Clients, particularly the younger generations, are paying for experience more than ever before. Interactive, photographic encounters with food have obviously made a big impact on the way food businesses market to customers. Catering companies and others in the event industry have had to step up their presentation game.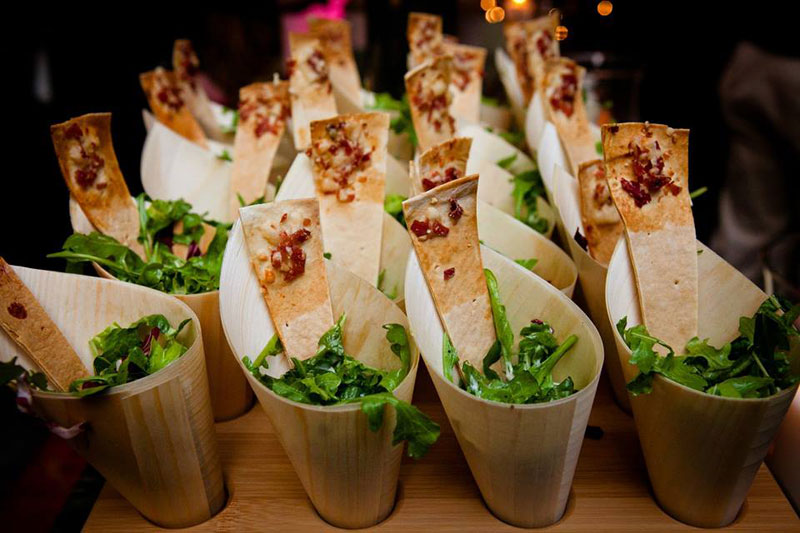 This is where having detailed and talented design and culinary teams can work hand in hand to bounce ideas off each other. Coordinating new age ways to present food, like shelves, pop-up-style stations and unique and unusual vessels make for many fun, innovative food moments that will not only provide clients with memories, but social leverage.
Filipino flavors
Recently, the Bay area food service scene—restaurants and caterers alike—has seen a huge demand for Filipino flavors. As a matter of fact, it's the first trend listed on the Eater's prediction list of trends destined to dominate headlines this year.
Some say it's all about "the sour." "Thanks to the popularity and influence of Korean, Filipino and Persian cuisines," says Forbes contributor Eustacia Huen, "expect more and more sour elements on the plate."
We couldn't be more excited about this one, since our very own Anna Intertas-Barr gets to really explore her own Filipino roots.
Plant-based menus
Many experts agree that plant-based bites are still very much in. From meatless burgers to vegan seafood, this trend has made nationwide trends with no end in sight.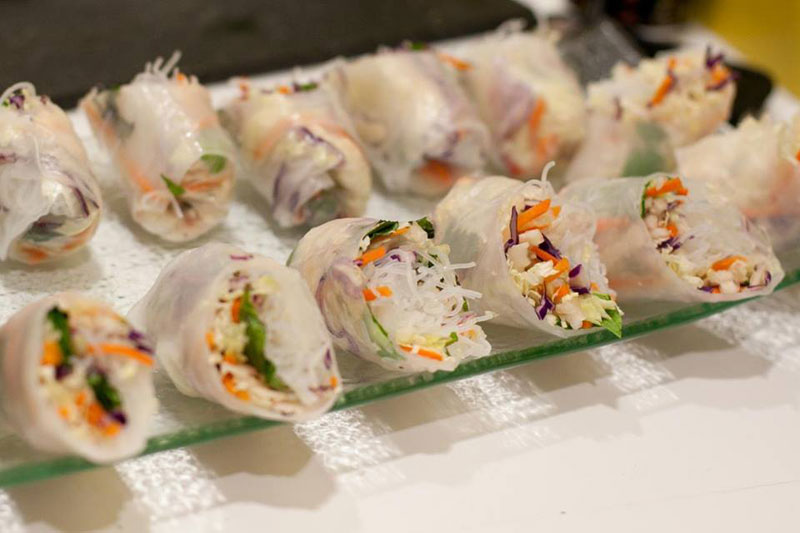 Being located in a city that is oftentimes ahead in food innovation and environmentally conscious methods of production, we will continue to ensure that our catering process aligns with our customers' sustainability standards. We'll continue to create fresh, locally sourced food experiences that can accommodate any diet.
Poke bowls
Over the last few years, the nation has been swept up by poke—pronounced po-kay—bowls. It's basically a rice bowl filled with fresh fish and a whole lot of colorful and zesty toppings like soy sauce and seaweed.
The poke bowl craze really happened overnight, and everyone is still trying to get their hands on them. We're super excited about this trend because we recently introduced a bowl to our menu, and it received a lot of praise from clients.
The Eater recently asked the question, "Has the Poke Trend Peaked?" stating that many food service providers have underestimated the intricacies of the bowl and are unfamiliar with the best quantity and sourcing of fish.
But many of even the poke bowl's critics remain optimistic that this trend just needs to evolve and be perfected.
Waste reduction
Many customers, particularly our corporate clients, have tightened down on the amount of food they need for an event. As a whole, consumers and companies should continue to work together to reduce waste through innovative food production methods, recycling efforts and using compostable materials.
We support our clients in their waste reductions needs and remain creative in ways we can present our food in a more sustainable light.
If you have more trends that we need to know about, we'd love to hear your thoughts! Or if you're thinking about catering an upcoming event and need some ideas or want to learn more about our full-service capabilities, feel free to reach out!
More Articles You Might Like: