San Francisco Breakfast Catering to Perk Up Your Morning
Good morning, San Francisco! Did you have breakfast yet? Because research shows us that breakfast is still one of the most important meals of the day. Not only does it provide a multitude of health benefits, but it does wonders for productivity too. The trouble is, not everyone has the time to make breakfast every morning. If you're looking for a way to really give your office comrades a boost, breakfast catering is the way to go. 
As San Francisco's go-to breakfast catering providers, we offer fresh, creative options for all different types of eaters. Here are some of the ways we can help you make the most of your morning.
For the hearty breakfast lovers
Let's say you have a full week of back-to-back meetings, and your office could really use the extra energy. A big, hot breakfast buffet might just do the trick. Here are two of our favorite buffets we like to recommend:
All American Buffet:

Scrambled eggs, hickory smoked bacon, breakfast sausage links, homestyle potatoes, seasonal fruit platter

Crepe Sampler:

Crepes, fresh grilled vegetables, scrambled eggs topped with mozzarella cheese and served with pesto and roasted red peppers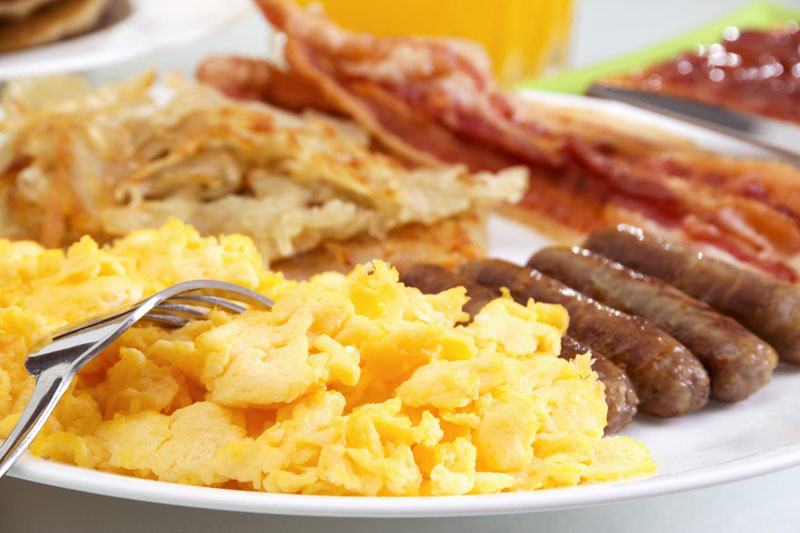 For those with dietary needs and preferences
Everyone has different likes and needs when it comes to breakfast food. We pride ourselves on our ability to provide delicious catered breakfast options that meet various dietary restrictions and lifestyles. Here are just a few menu items we've created with you in mind:
Vegetarian options
Veggie Wrap:

Egg whites, sauteed spinach, sun-dried tomato

The Shroom Quiche:

Wild mushrooms, spinach and fontina cheese

Vegetable Burrito:

Tortilla filled with scrambled eggs, chef's blend mushrooms, caramelized onions, cheddar cheese and baby spinach 
Vegan options
Berry Delicious

: Mixed berries garnished with fresh mint and served with citrus-yogurt sauce

The Vegan Burrito:

Gluten-free tortilla, kale, tomato, crumbled tofu and nutritional yeast
Gluten-free 
California Frittata:

Farm-fresh eggs baked with oven roasted turkey, green onions, roasted seasonal vegetables, golden Yukon potatoes and local jack cheese

Assorted Seasonal Parfaits:

Honey Greek yogurt and seasonal fruit. Topped with gluten-free granola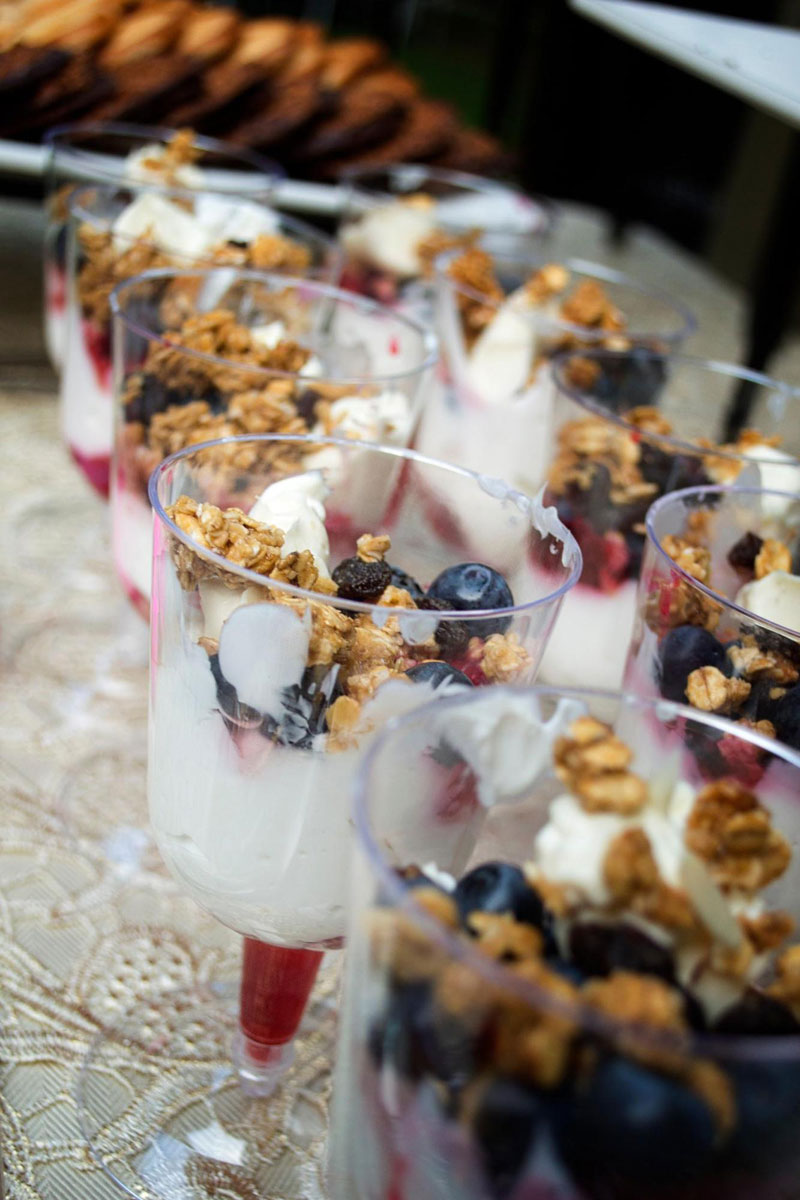 For early starters who could use extra brain power
Brain power is essential to creativity and innovation. Is your team planning a grand opening or important presentation and could really use the extra juice? There are so many different types of breakfast foods that are proven to do that. Here are some menu items that match the stats:
Fatty Fish
Smoked Salmon and Bagel Platter:

Sliced tomatoes, cucumbers, red onion and capers
Eggs
Roast Frittata

: Farm-fresh eggs baked with oven roasted turkey, green onions, roasted seasonal vegetables, golden Yukon potatoes and local jack cheese
Blueberries and Oranges
Fresh Seasonal Fruit Platter:

A selection of sliced seasonal fruit
For those on the GO
Maybe there's a week at your office where a lot of people are going to be out and about, and you're finding it difficult to coordinate everyone for something as involved as a breakfast buffet. From breakfast burritos to sandwiches, we have more than a few options for those on the move. Here are two of our favorites to recommend:
Norwegian Sandwich:

Smoked salmon, cream cheese, fresh dill and sliced tomatoes on an onion bagel

Waffle Sandwich

: Egg, Canadian bacon, melted cheese in between two waffles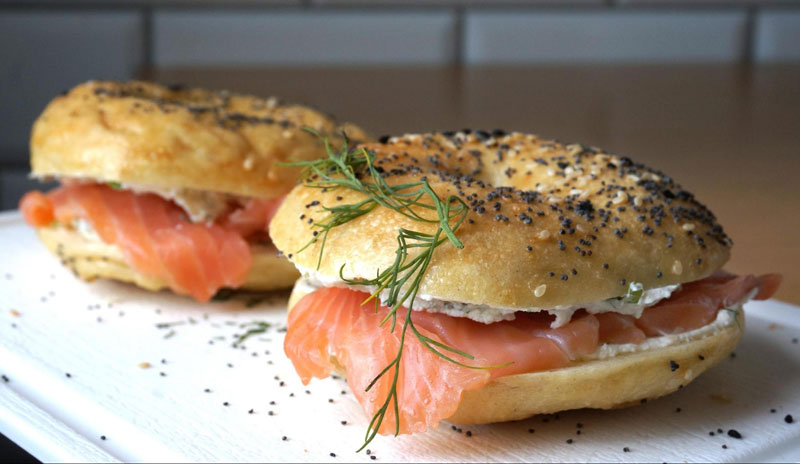 San Francisco's favorite breakfast caterers
We are known for delivering exceptional breakfast catering to businesses across the San Francisco Bay Area. If you're in need of a quick drop-off or are planning a staffed event, we can help. Give us a call!
More Articles You Might Like: